About us
Landgoed de Horst offers you the space and tranquility you need to work on your development. At our training location you will find an environment that will help you get more out of yourself and the people around you. It makes for a great place to learn, to meet, to celebrate and to stay overnight in the hotel. The forest provides you with the peace you need to reflect and focus on your own development.
About Landgoed de Horst
Landgoed de Horst's rich history dates back to 1835. A pensioner from Zeist bought an old farm with surrounding land. He then had an extensive mansion built on the grounds. After the Second World War, the estate came into the possession of the Church and World Foundation, after it had changed hands several times. In April 2001 it officially became the property of the Baak. De Baak turned this special location into a hub of knowledge where learning and working in an inspiring, artistic and nature-rich environment are paramount. The original mansion was restored to its former glory and is now the main meeting place of Landgoed de Horst.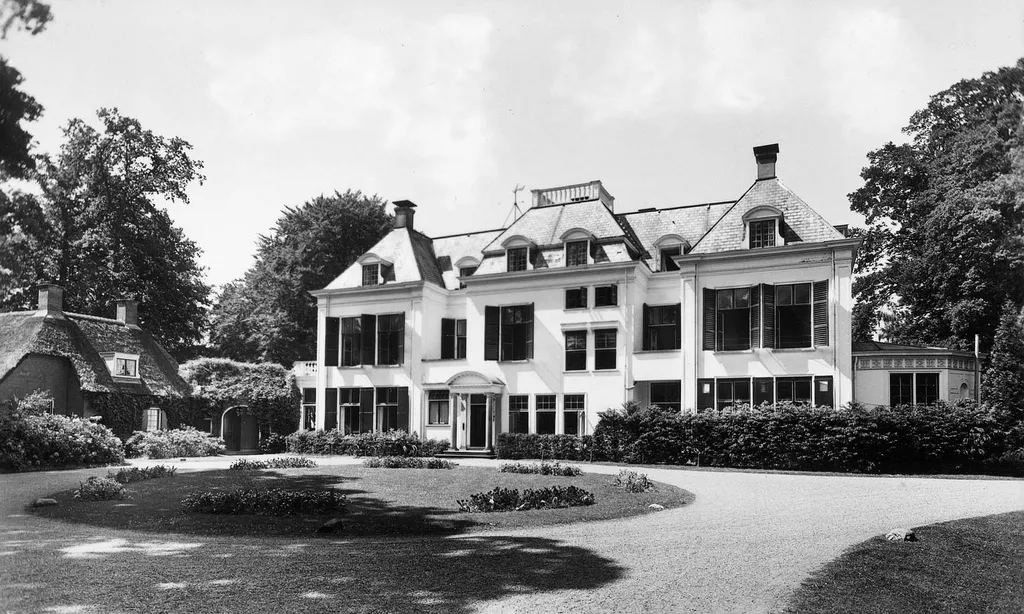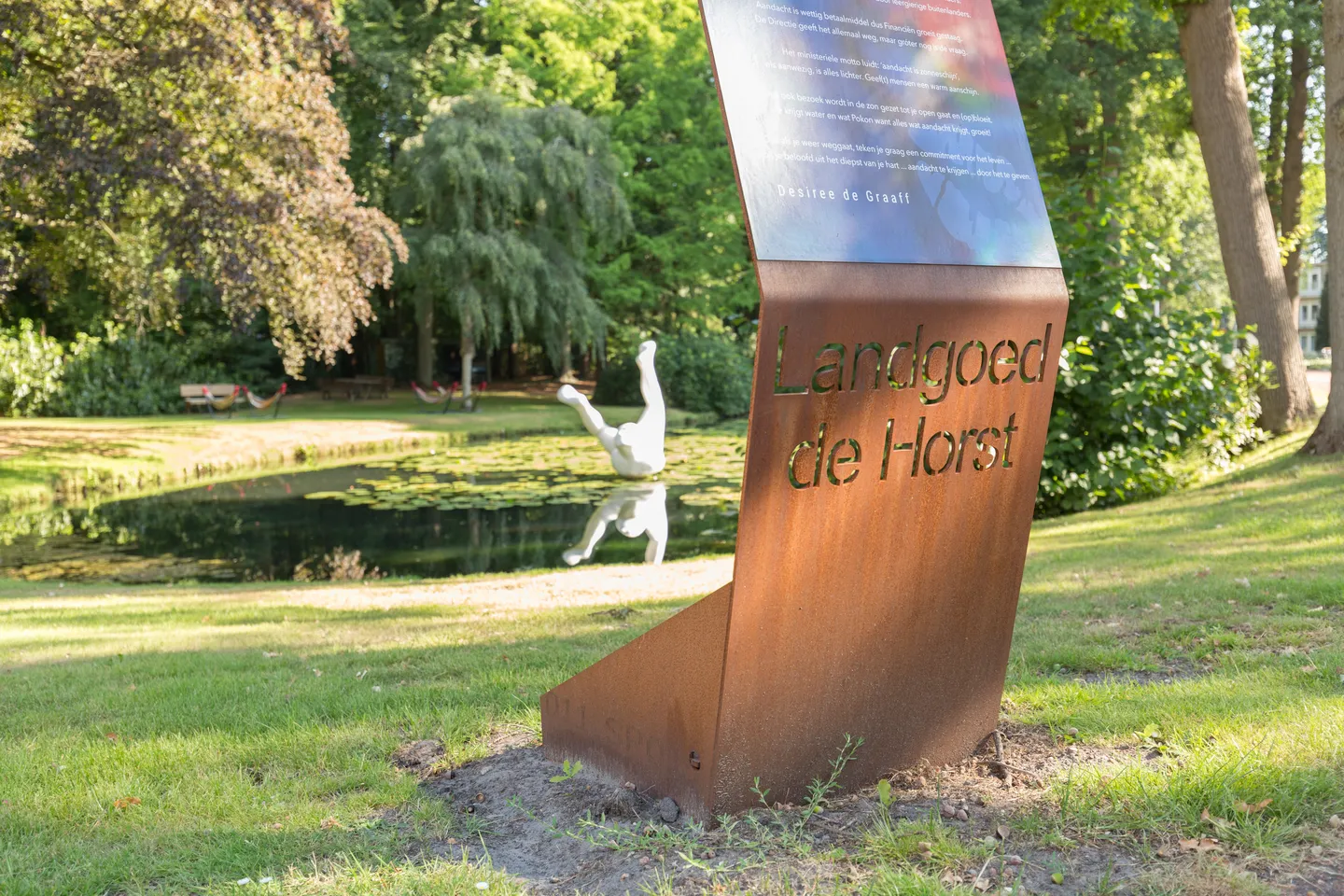 A place of inspiration
At Landgoed de Horst inspiration can be found in unexpected places. Enjoy the silence while taking a contemplative walk through the woods and let the historic sites surprise you. Allow yourself to stop moving for a second while you gaze across the pond. Or make room in your heart for a poem. Last but not least, we challenge you to put your senses to work as you visit the art exhibit at the learning spaces.
Inspiration and art can also be found in our hotel rooms. Our solo compact rooms feature a room-suitcase-artist project. Open the suitcase and an exciting story of visual art, photography or music will emerge.
In 2020, the Blauwgedicht building was transformed to allow for a stronger connection to the outdoors. The new spaces are named after the Muses and their inspiring qualities.
The key to a better world
We have received the Golden Green Key. An international quality eco-label for progressive sustainable businesses in the recreation and leisure industry. Organizations that take their surroundings into account and seek to minimize environmental damage. You only receive a Golden Green Key if you meet the most demanding standards. Something we love doing each and every day.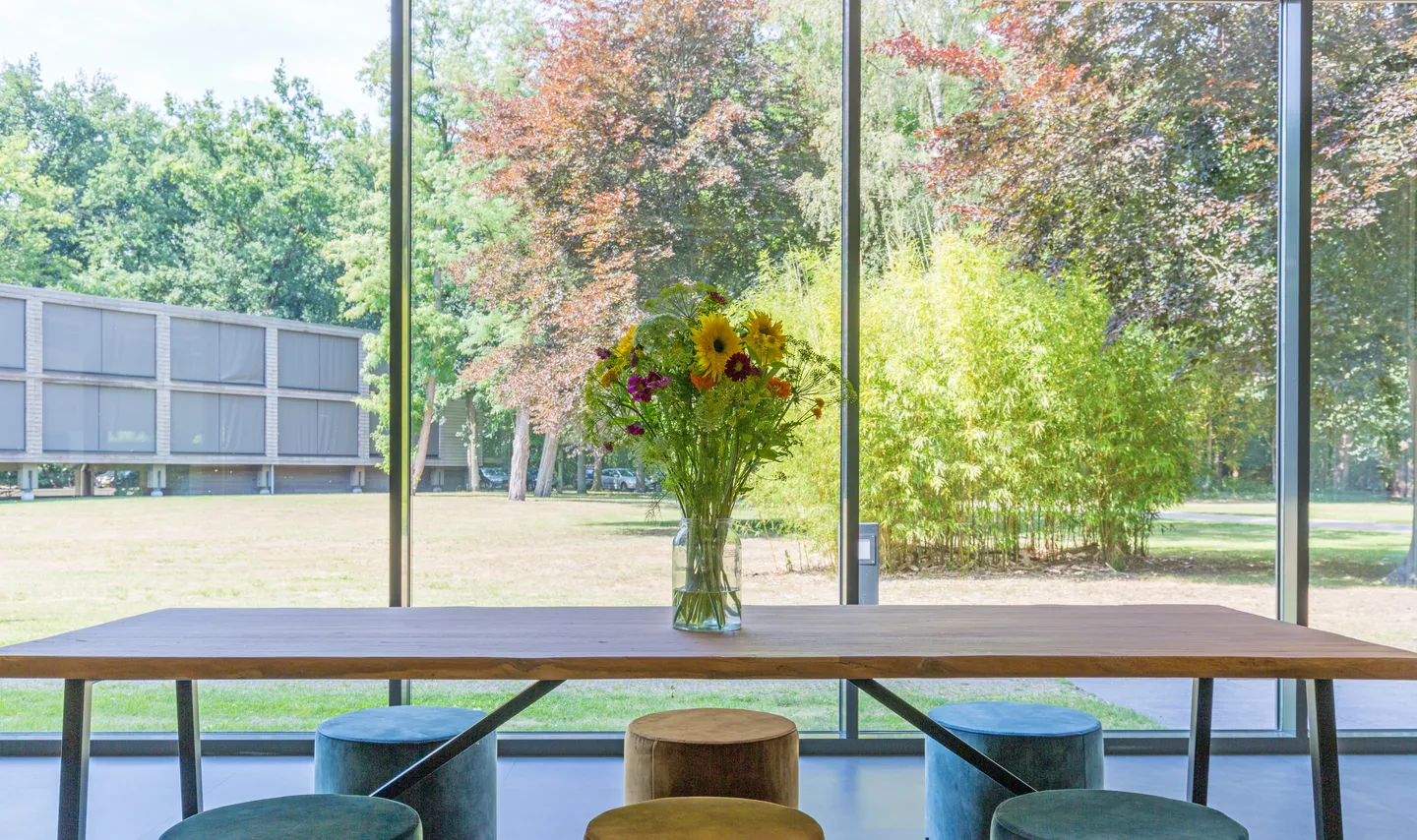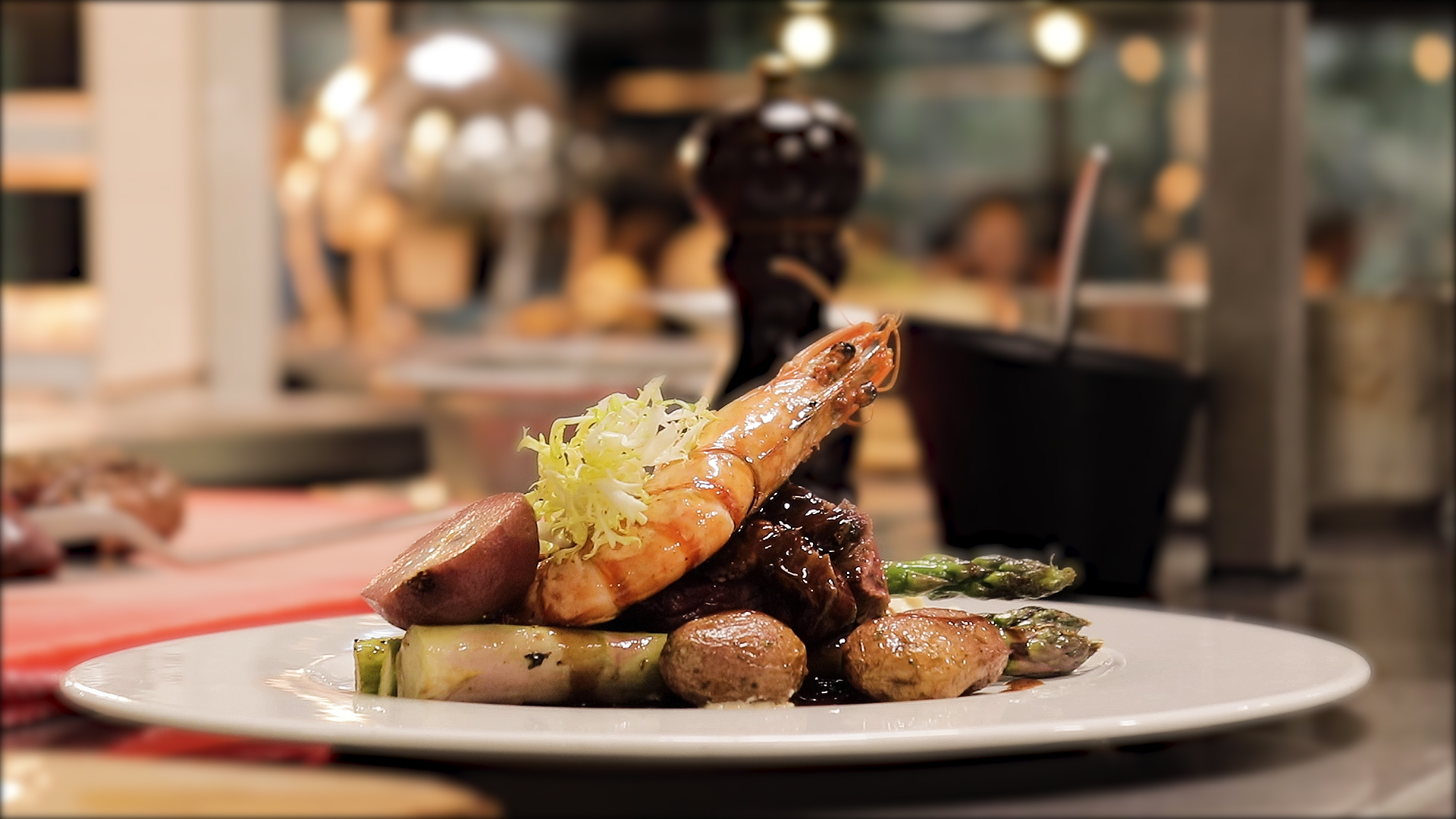 Culinary enjoyment in our restaurant
Pure, honest, but above all very tasty. Proper nutrition contributes to your health and vitality. Each and every day, our experienced chefs prepare a sustainable, nutritious and delicious buffet, preferably made from sustainable, organic and local produce.
Landgoed de Horst has its own vegetable garden and bee hives. Our chef has mastered the art of the beekeeper and incorporates freshly grown herbs and homemade honey into his dishes.
Would you rather have something else besides dinner in the restaurant? Our chefs are happy to work with you to coordinate the form of presentation. Consider, for example, a picnic, packed lunch, barbecue or cooking workshop.
Which direction suits you?
Would you like a quote right away?
We like to think together with you about the content of your training, meeting or (digital) event. Feel welcome to request a non-binding quote.
Request quote now