Arrangements
As soon as you pull into Landgoed de Horst's parking lot, you instantly feel relaxed. With its many buildings spread across the estate you truly experience the space and tranquility of the surroundings. Experience the Utrechtse Heuvelrug at its best. All year round the forest is beautiful and peaceful. Enjoy a culinary meal in the restaurant as well as a fit and vital breakfast buffet. Treat yourself to some peace and quiet.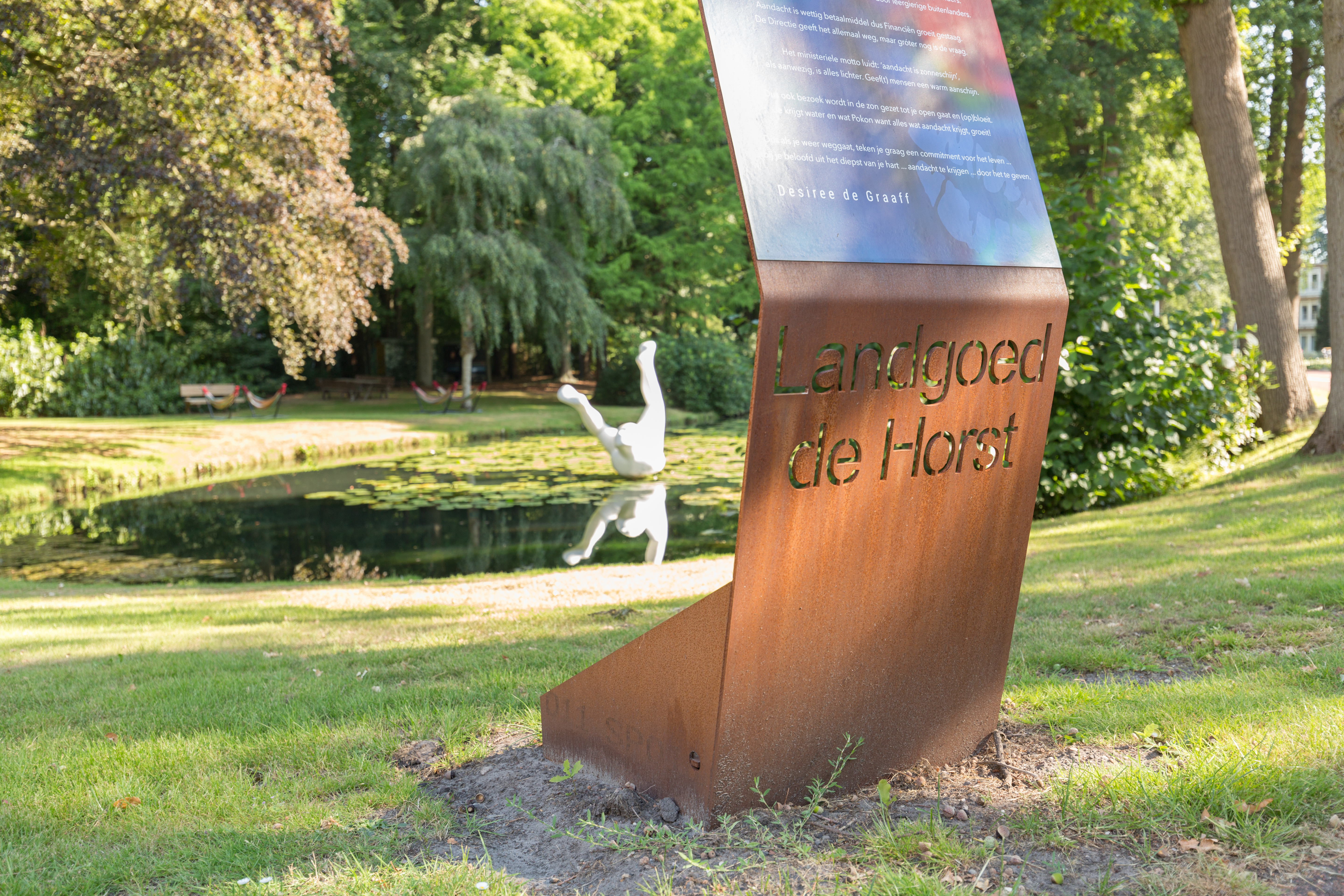 Bike arrangement
Discover the forests on the Utrechtse Heuvelrug. Wake up with a view of the forest, get on your bike and explore the surroundings. Included are 2 bikes on the day on your arrival.
Available for € 159,00 per person
Discover Landgoed de Horst
Space
Space to meet. Indoors and outdoors.
Healthy food
Our food concept: healthy and delicious breakfast, lunch and dinner.
Easily accessible
Accessible by public transport & 500 private parking spaces.
Multiple days
Stay overnight comfortably in a single or double room.
Attention
We are happy to help you plan the day.
Golden Green Key
We are very proud of this! Our sustainable working method is the key to the future.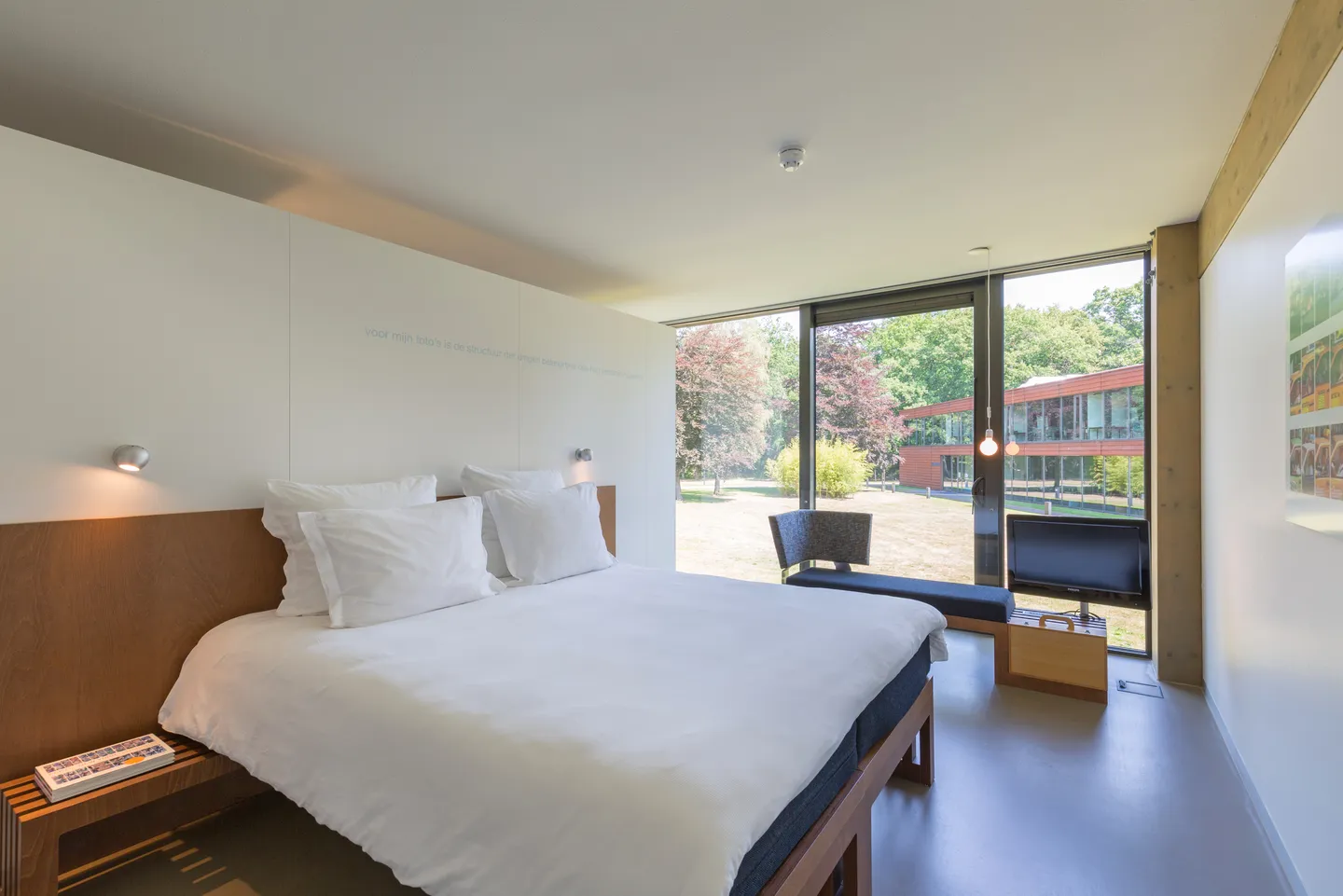 Roomy double
You will find the Roomy double hotel room at Landgoed de Horst. These double rooms have been made in a small-scale experience hotel that we have called Eb & Vloed. Each hotel room tells its own exciting story using visual art, photography or music. The hotel rooms are equipped with an open bathroom with shower or bath, free WiFi, television, kettle and a hair dryer. An extensive breakfast buffet is included as standard, which is served at a different location on the estate. The breakfast location is a short walk from the Roomy double hotel rooms.
Solo compact room
At Landgoed de Horst it is also possible to sleep in a single room. Two variants are available: the Solo cosy room and the Solo compact room.
The Solo compact room is furnished with the room-artist-suitcase project. From the moment you walk through the door, an exciting story of visual art, photography or music unfolds. All rooms are equipped with a private shower, toilet, television, telephone and free internet.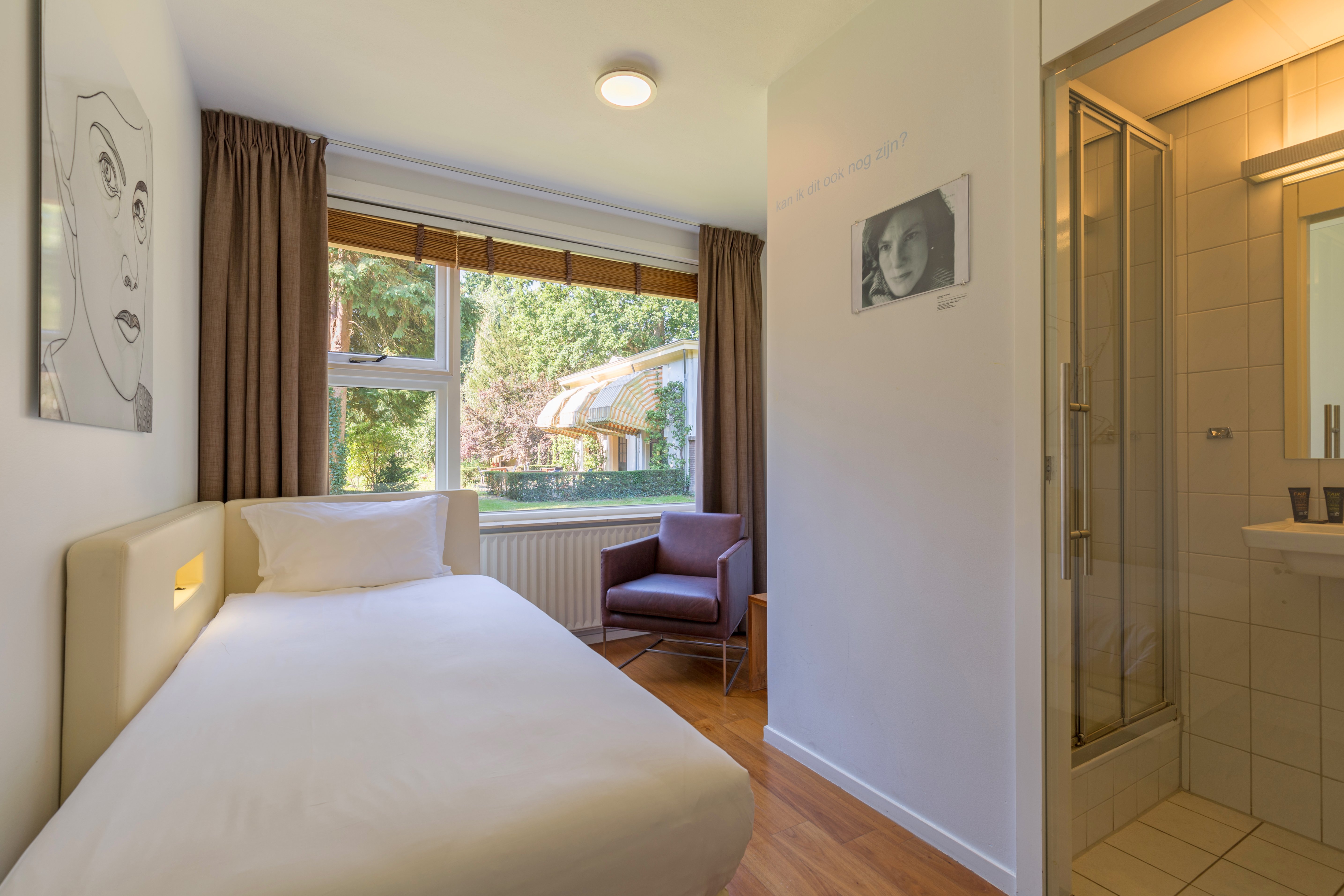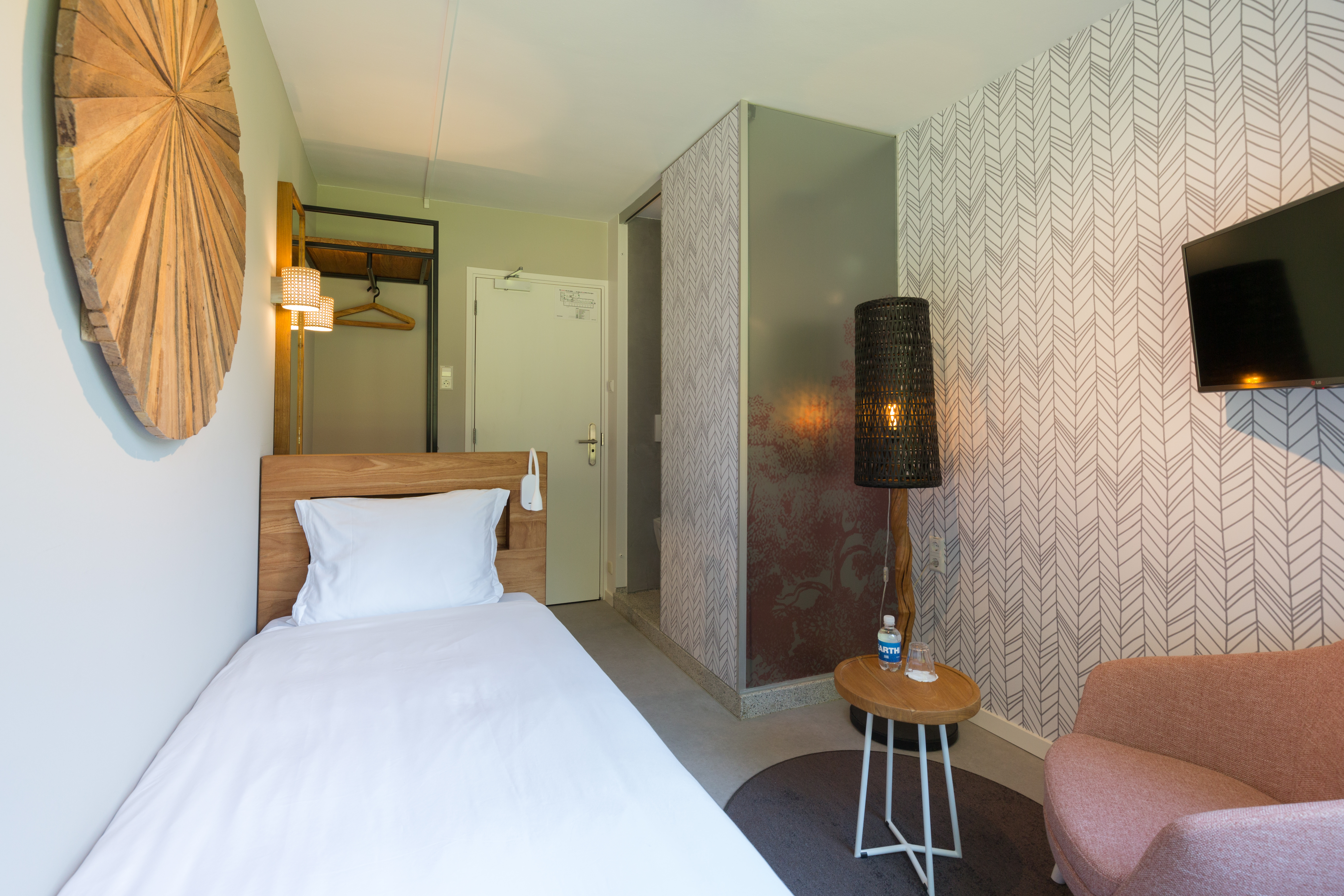 Solo cosy room
The Solo cosy room is an up-to-date hotel room. Simple but fully equipped. All Solo cosy rooms have their own shower, toilet, separate sink, television, telephone and free internet. It is possible to book an extensive breakfast buffet, which is served at another location on the estate. This building is a short walk away from the single rooms.
Healthy breakfast, lunch and dinner
At Landgoed de Horst, we believe it is important to work sustainably. We also reflect that within our kitchen. As little waste as possible and as many sustainable products as possible. Tasty food is very important to us, of course. That is why our chefs do everything they can to serve you healthy and delicious dishes in our restaurant during the stay.