Spend the night on the Utrechtse Heuvelrug
Want to stay in a green environment, in the middle of the Utrechtse Heuvelrug? You can book single rooms and double rooms at Landgoed de Horst.
Book a room
Multi-day meetings
Interested in renting a meeting location near Utrecht for a multi-day meeting? Landgoed de Horst is very suitable for multi-day meetings and training courses during which groups can make use of the daytime facilities as well as enjoying food, drinks and an overnight stay. Wake up with a splendid view and start your day with a good hike in the woods before the meeting starts. Don't worrie about the commute to Driebergen, stay one night in advance at Landgoed de Horst.
Roomy double
You will find the Roomy double hotel room at Landgoed de Horst. These double rooms have been made in a small-scale experience hotel that we have called Eb & Vloed. Each hotel room tells its own exciting story using visual art, photography or music. The hotel rooms are equipped with an open bathroom with shower or bath, free WiFi, television, kettle and a hair dryer. An extensive breakfast buffet is included as standard, which is served at a different location on the estate. The breakfast location is a short walk from the Roomy double hotel rooms.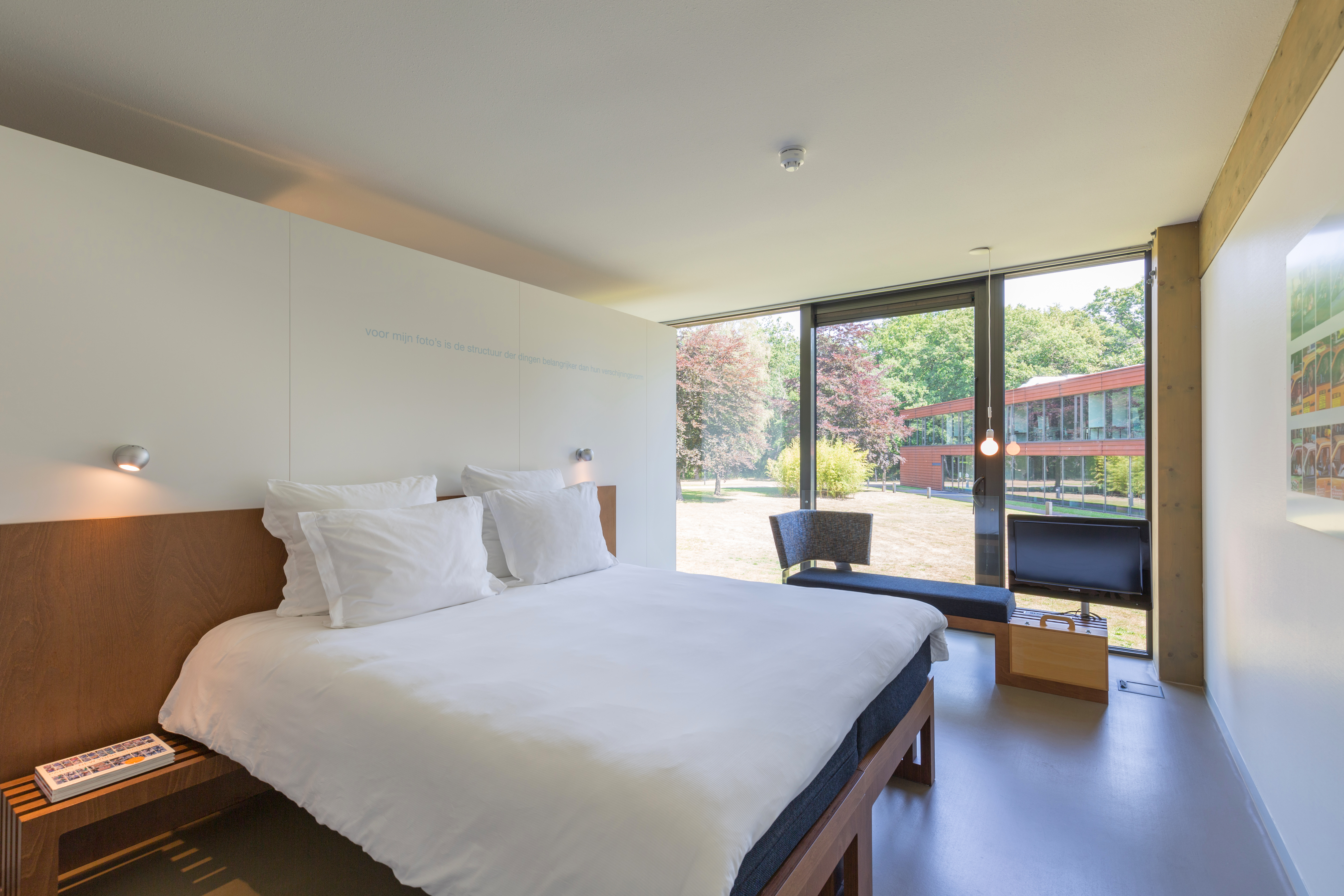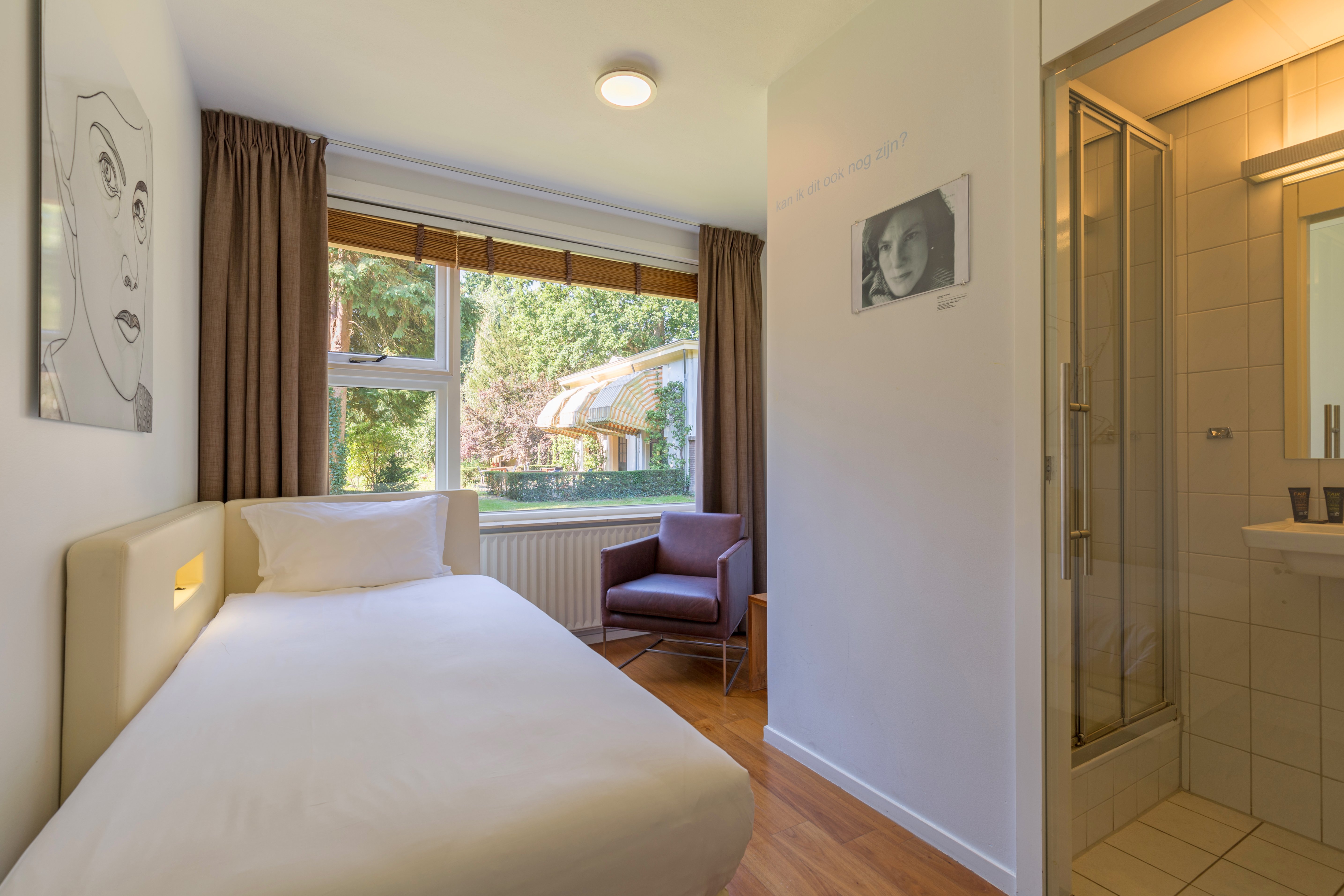 Solo compact room
At Landgoed de Horst it is also possible to sleep in a single room. Two variants are available: the Solo cosy room and the Solo compact room.
The Solo compact room is furnished with the room-artist-suitcase project. From the moment you walk through the door, an exciting story of visual art, photography or music unfolds. All rooms are equipped with a private shower, toilet, television, telephone and free internet.
Solo cosy room
The Solo cosy room is an up-to-date hotel room. Simple but fully equipped. All Solo cosy rooms have their own shower, toilet, separate sink, television, telephone and free internet. It is possible to book an extensive breakfast buffet, which is served at another location on the estate. This building is a short walk away from the single rooms.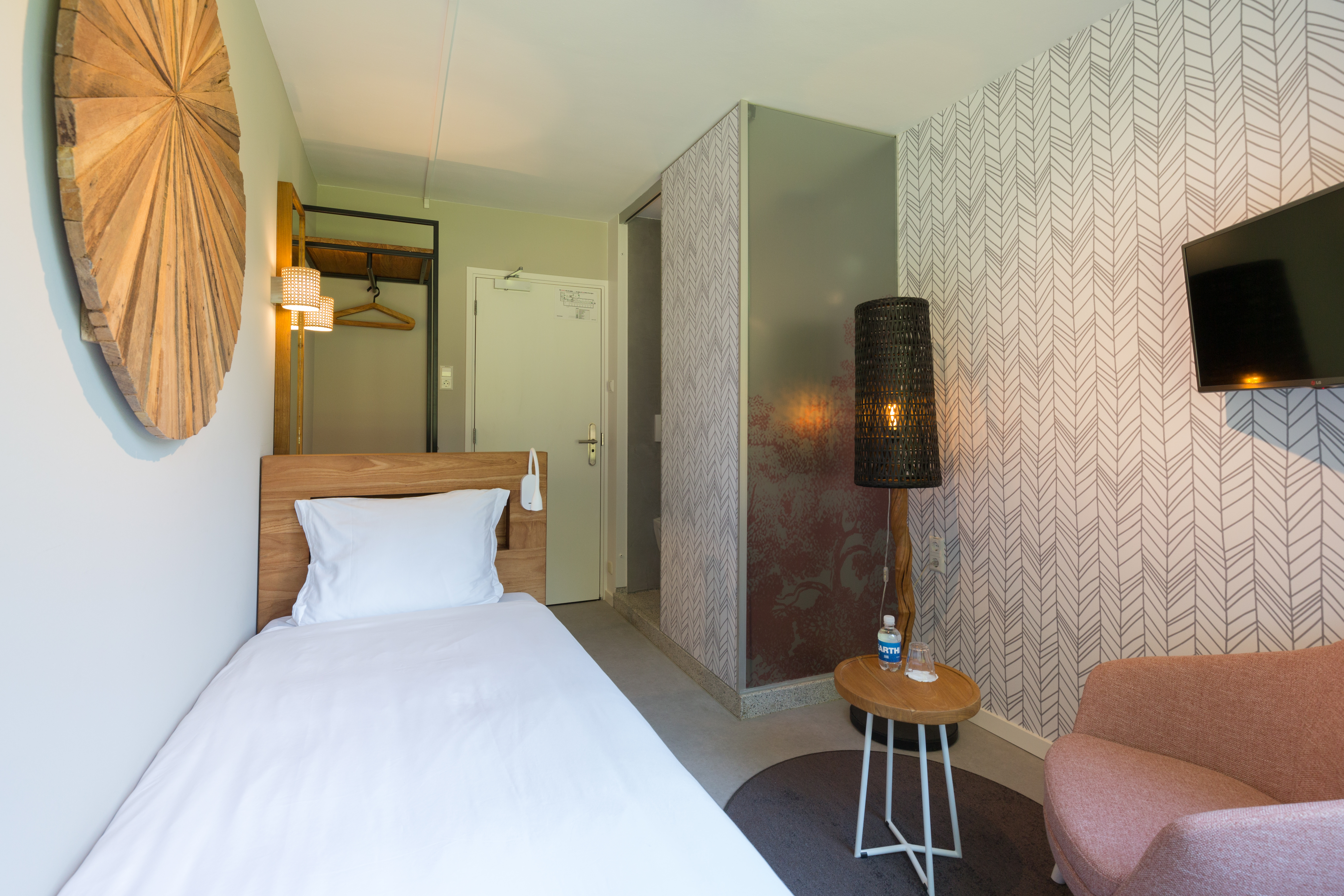 Healthy breakfast, lunch and dinner
At Landgoed de Horst, we believe it is important to work sustainably. We also reflect that within our kitchen. As little waste as possible and as many sustainable products as possible. Tasty food is very important to us, of course. That is why our chefs do everything they can to serve you healthy and delicious dishes in our renovated restaurant during the stay.